Yoga Classes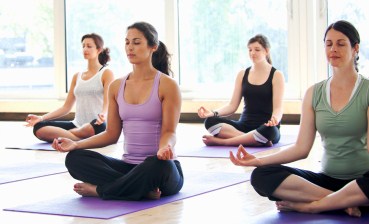 Yoga is a mind and body practice that  combines physical postures, breathing techniques, and meditation or relaxation . Yoga is the most perfect health and wellness module enabling us to withstand stress better. It strengthens the Mind-Body Connection  to achieve a sound mind in a sound body by exercising the physical body and calming the mental spirit. It alleviates pressure and functions as a foundation to nurture and develop a resilient and resourceful body, mind, and spirit,"
Yoga improves physical fitness, relieves stress, and enhances quality of life. In addition, it may be addressing specific health conditions, such as back pain, neck pain, arthritis, and anxiety. Other studies also suggest that practicing yoga might improve quality of life; reduce stress; lower heart rate and blood pressure; help relieve anxiety, depression, and insomnia; and improve overall physical fitness, strength, and flexibility.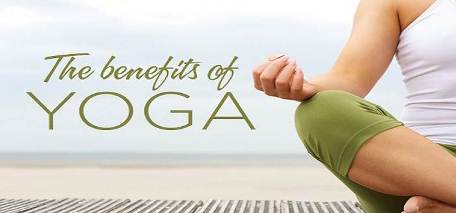 ♦ Helps to improve stamina ,strength and flexibility.
♦ Builds concentration, Increases confidence and positive self-image.
♦ Builds self-esteem ,self-respect and mental wellbeing.
♦ Teaches perseverance and patience.
♦ Improves physical balance, maintains health and well-being.
Chair Yoga
Chair yoga is a unique style of yoga that adapts traditional yoga positions and poses through creative use of a chair and help you practice the fundamentals of yoga, including meditation, mindful breathing and a series of seated and standing yoga poses…without having to get down on the floor.
It is ideal for everyone, including…
Beginners looking for a kinder, gentler, yoga practice.
Seniors with physical limitations who would like to learn to adapt yoga poses to meet their needs.
Larger bodies who wants to learn to do yoga poses while seated in a chair.
Stiff bodies who suffer from wrist pain, knee pain, back pain, etc, in traditional yoga classes.
At Lambert's ( Ishaan Yoga Centre ) we help you reap the benefits of yoga.
' You can't enjoy wealth if you're not in good health '